Bottlenose Dolphin Shepherd
Bottlenose dolphin herding a shoal of fish to keep the tightly packed as part of a hunting team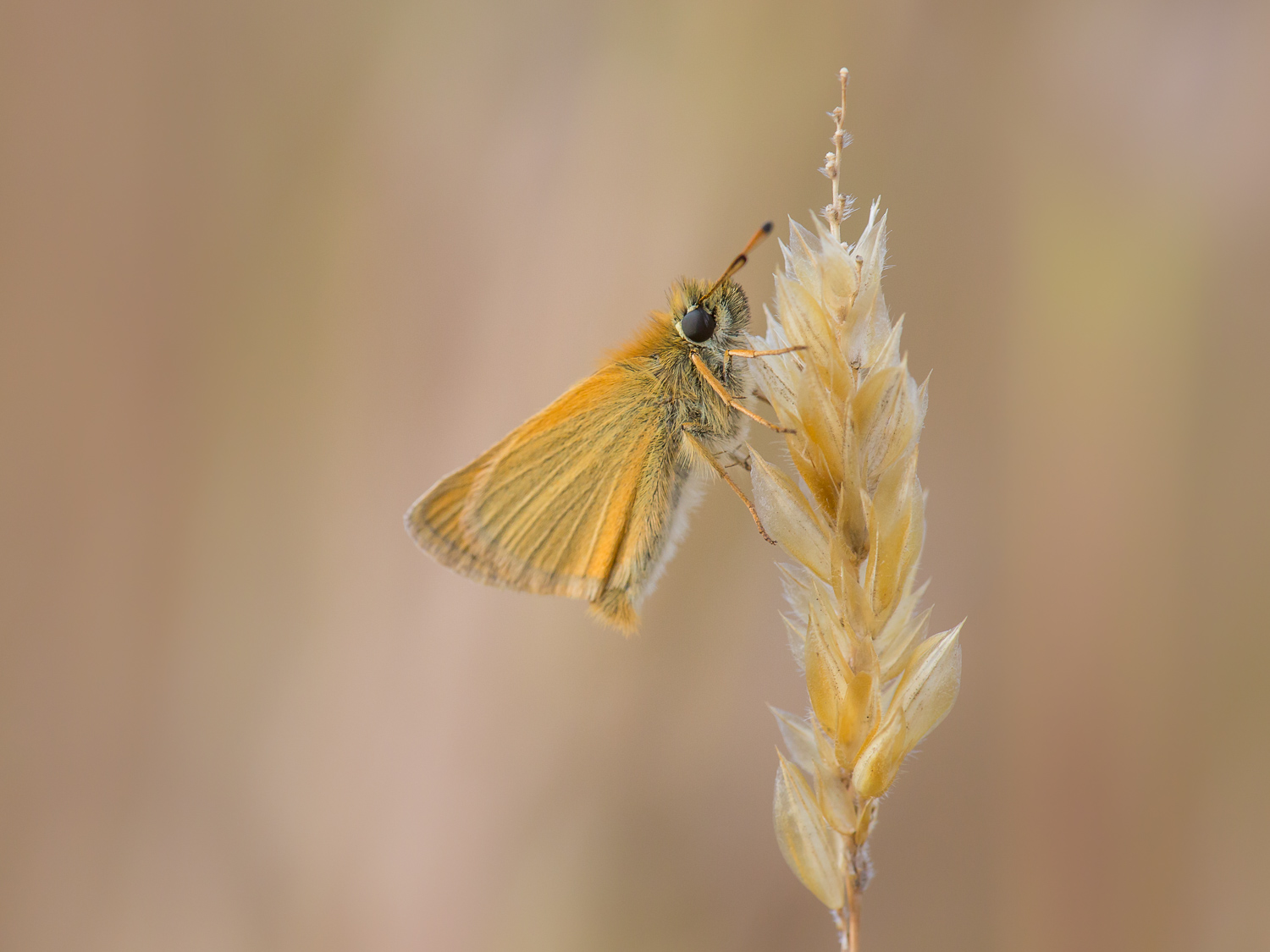 Essex Skipper Butterfly
Essex Skipper perched on grass in soft light
Sunset Pine Tree Reflections
The Rainbow and the Pilot Whale
Pilot whale surfacing amidst a rainbow spray of water droplets
Emerald damselfly on reedtip
Emerald damselfly on reedtip, Norfolk
Poppies at Sunset
Wild poppies silhouetted against a red sky
Brown bear reflection in dawn light
Scottish mountains and moors
White pelicans preening in golden light
Emerging Dragonfly on Rapeseed
Club-tailed Dragonfly on Yellow
Brown bear portrait in black and white
Cloud reflections on llake at sunrise
Great Egret in Feeding Frenzy
A sunlit seal pup and its affectionate mother
Brown Pelican Bracing for Dive
Rimlit dragonfly
Rimlit seaside dragonlet dragonfly at dusk
Brown pelican flying to roost
Hesperidae Butterflies - Large Skipper
Large skipper nectaring on creeping thistle
Stag Standing Proud
Red deer stag standing alert in mist
Southern Hawker Dragonfly
Southern hawker in flight
Lycaenidae Butterflies - Common Blue Female
Common blue on wild grasses
Large Skipper Butterfly
Large skipper perched on reeds
Woodland floor in golden autumnal light
Fire in the Sky
Autumnal woodland birch trees
Storm-swept Silver Birch Sapling
Woodbine and blackberries
Honeysuckle and blackberries
Autumn Fungi
Sulphur cup fungi on mossy tree
Autumn
Meadow grasses in evening light
Birch tree in fall colours
Wild carrot seedhead in autumn light
Autumn
Fallow deer in golden light
Forest canopy in fall colours
Parasol fungi cluster in autumnal woodland - black and white
Long shadows in autumnal woodland
Silver birch tree copse in their golden autumn gown
Laccaria amethystina
Amethyst Deceiver Toadstool
Birch tree leaf on stree stump - landscape
Comma butterfly feeding on blackberry
Small copper glistening in sunshine
Essex skipper butterfly
Thymelicus lineola
Essex Skipper perched on grass in soft light
Brown Argus nectaring on Lavender flower buds
British Swallowtail Preening
Papilio machaon britannicus
Norfolk Swallowtail preening its antennae on nettles
Small copper glistening in sunshine
Chalkhill blue butterfly basking
Chalkhill blue basking on plant stem
Spot the skipper - landscape
Peacock Butterfly Basking
Inachis io
Young Peacock butterfly absorbing the sun's rays.
Orange-tip butterfly
Anthocharis cardamines
Male Orange-tip butterfly opening wings
Red Admiral On Heather
Vanessa atalanta
Red Admiral nectaring on heather
Green-veined White Butterfly
Pieris napi
Green-veined white butterfly (female) on burdock
Large Skipper Butterfly
Ochiodes venata
A Large skipper butterfly portrait in black and white
Small Copper Butterfly
Lycaena phlaeas
Small copper butterfly perched on Ragwort
Chalkhill Blue Butterfly
Lysandra coridon
Chalkhill blue butterfly nectaring on small scabious
Common Blue Butterfly
Polyommatus icarus
A female Common Blue butterfly perched on a grass seedhead
Brimstone Butterfly
Gonepteryx rhamni
Brimstone butterfly perched on broad-leaved everlasting pea flower (Lathyrus latifolius)
Large Skipper On Thistle
Ochlodes venata
Large skipper nectaring on creeping thistle
Green Hairstreak Butterfly
Callophrys rubi
Green hairstreak on bramble leaf
Large Skipper Butterfly
Ochlodes venata
Large skipper perched on reeds
Hesperiidae Butterflies - Essex Skipper
Essex skipper (male) on field scabious
Marsh Fritillary Butterfly
Euphydryas aurinia
Marsh fritillary perching among downland grasses
Grizzled skipper and cobweb
Ringlet Butterfly
Aphantophus hyperantus
Ringlet butterfly perched on thistle
Vanessid Butterflies - Painted Lady
Painted lady nectaring on pink heather
British Swallowtail Butterfly
Papilio machaon Brittanicus
Norfolk Swallowtail perched on yellow flag iris
Silver-washed Fritillary
Argynnis paphia. A newly emerged Silver-Washed Fritillary butterfly nectaring on bramble flowers at Bedford Purlieus in Cambridgeshire
Small white nectaring on lavender
Small tortoiseshell nectaring on Saw-wort
Meadow brown nectaring on greater knapweed
Green-veined White Butterfly taking off after nectaring on ragged robin
Small copper on water mint flower
Essex Skipper Butterfly
Essex skipper uncurling proboscis
Grayling on bell heather flowers
Meadow brown nectaring on Greater Kanpweed in wildflower meadow
Common Blue Butterfly On Heather
Polyommatus icarus
Common blue butterfly perched on pink ling heather blossom
small skipper in meadow evening light
Large white nectaring on cat's ear flower
Large white nectaring on knapweed
Meadow brown on greater knapweed head on
Rimlit Chalkhill Blue nectaring on Small Scabious
Comma butterfly feeding on blackberry
Wolverine in cottongrass
Arctic Tern - The Farne Islands
Arctic tern with sand eel in flight
Arctic Tern - The Farne Islands
Arctic tern with sand eel wiggling in its beak
Guillemot - The Farne Isles
Puffin - The Farne Isles
Puffin amongst lichen covered rocks
Puffin - The Farne Isles
Puffin amongst sea campion
Puffin - The Farne Isles
Puffin flying against cliffs
Puffin - The Farne Isles
Puffin on cliff edge with sand eels
Puffin - The Farne Isles
Puffin returning with sand eels in beak
Puffin - The Farne Isles
Puffin returning with sand eels
Puffin - The Farne Isles
Puffin with wings spread landing in foliaged
European shag - The Farne Isles
Shag gifting nest material to partner to affirm bond
Puffin threatened by gull
Doe in Dawn Mist
Red Deer doe in pre-dawn mist
Antlers in the Mist
High key Red Deer stag in mist
mother suckling calf in the rain
Standing Proud
Red Deer stag standing alert in mist
Stag in Silhouette
Red deer stag silhouetted in fog
Stag at Sunrise
Red deer stag in bracken at daybreak
Startled Buck
Red deer buck alert in bracken
Stag Bearing Teeth
Red deer stag baring teeth
Two Stags pacing
Two red deer stags pacing in parallel
Stag at Rest
Backlit red deer stag resting in dew covered grass
Backlit Stag
Red deer stag with misty breath backlit
stag guarding red deer harem
Red Deer Doe
Red deer doe licking lips
Soft Light On The Shore
The muted mood of the empty beach as the sun began to break through clouds gave me a sense of serenity.
Sea Lavender Sky
Cloud reflections amongst sea lavender flowers at Stiffkey Saltmarsh
Bluebell tunnel
Woodland pathway through bluebells at Foxley Woods
Blakeney Harbour Boats
Sailing boats on the tidal mudflats of Blakeney Harbour at sunset
Twilit Lighthouse
Hunstanton lighthouse illuminating dusk
Burnham Boats
Burnham boats hauled up at dusk
Hailstorm Beach Huts
Beach huts in heavy hail storm at Wells-Next-The-Sea
Sunset Sea Lavender
Sea Lavender on Stiffkey Saltmarsh at Sunset
Moody Windmill
Burnham windmill under a stormy sky landscape
Golden Sunset
Sunset on the beach at Hunstanton
Lighthouse Trail
Happisburgh lighthouse in golden evening light
Afterglow
Cloud reflectiona at dusk on Hunstanton beach in sunset;s afterglow
Stiffkey Sea Squall
Sea squall at Stiffkey marshes
Rugged Ruins Of The Sea
A rusty cross formed by the collapsing Happisburgh sea defences
Boulders at dusk
Hunstanton boulders at low tide
Sea Lavender Tides
Tidal flow into the sea lavender saltmarsh at Stiffkey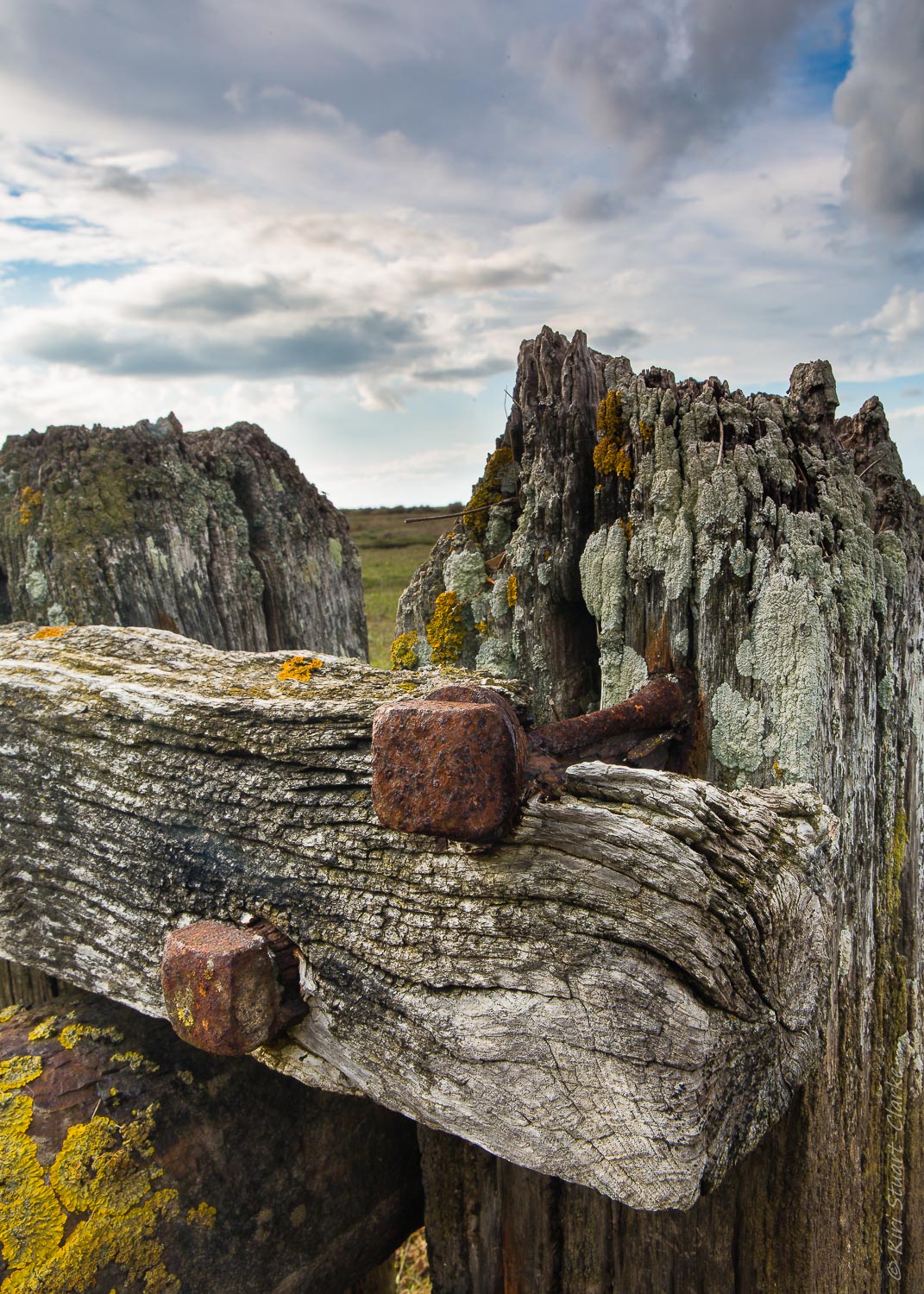 Wood, Salt and Iron
Rusted nail and salt weathered groyne at Stiffkey saltmarsh
Stiffkey Cloudscape
Sunlit cloud formations over Stiffkey saltmarsh
Under the Saltmarsh Sky
Clouds lit by sunset at Stiffkey Saltmarsh
Southern Hawker Dragonfly
Southern hawker in flight
Emerald damselfly on reedtip
Emerald damselfly on reedtip, Norfolk
Ruddy Darter Dragonfly
Ruddy Darter dragonfly basking on a dead Ox-eye daisy flower
Beautiful Demoiselle (Female)
Beautiful demoiselle (female) on wild oat grasses
Southern Hawker Dragonfly
Rimlit dragonfly
Rimlit seaside dragonlet dragonfly at dusk
Emerald Damselfly at Rest
Emerald damselfly (male) with wings spread
Emerging Dragonfly on Rapeseed
Club-tailed Dragonfly on Yellow
Southern Hawker Male
Southern hawker (male) backlit in flight
Emerald Damselfly (Male)
Autumnal emerald damselfly
Southern Hawker Egglaying
Southern hawker ovipositing on branch
Emerald Damselfly (Male)
Emerald damsefly (male) landing on rush stem
Mature Common Darter
Common darter black and white
Emerald Damselfly Portrait
Emerald damsefly (male) portrait
Emerald Damselfly
Emerald damselfly (male) on rush stem
Emerald Damselfly (Male) Wings Open
Emerald damselfly (male) with wings open
Banded Demoiselle Handstand
Newly emerged banded demoiselle
White-legged damselfly
White-legged damselfly (male) at rest
Starling among red poppies
Sea of poppies and shard under tree cover
Shard, rose and sea of poppies
Sea of poppies under a moody sky
Shard and red poppy cascade
Sea of red poppies under a blue sky
Yellow roses, red poppies, grey skies
Lesser Stitchwort flower in profile
Hairy-footed flower bee on germander speedwell
White Blackthorn blossom full frame
Orang Tip Butterfly on Ribwort
Orange Tip butterfly perched on Ribwort plantain flower
Stitchwort in dappled light
Sunlit Blackthorn blossom
Lesser Stitchwort flowers against Field Speedwell
Green Alkanet at Hoe Rough
Early purple orchid amongst bluebells
Lush green springtime tree canopy
Green hairstreak on bramble leaf
Green veined white on stitchwort
Wood avens amongst woodland flowers
Azure blue damselfly on Cow parsley
Pilot whale in dappled light
Bottlenose dolphin and calf
Pilot Spout
Pilot whale surfacing in calm waters
Diving dolphins
Bottlenose dolphines racing the boat
Bottlenose dolphin
Mother dolphin teaching calves to fish
Bottlenose dolphin
Underwater bottlenose dolphin herding fish
Bottlenose dolphins surfacing
Bottlenose dolphin
Underwater dolphin herding fish
Basking Pilot Whale
Pilot whale in sunlit shallows
Pilot and Peaks
Pilot whale swimming past the sheer Cliff faces near Lost Gigantes
Portfolio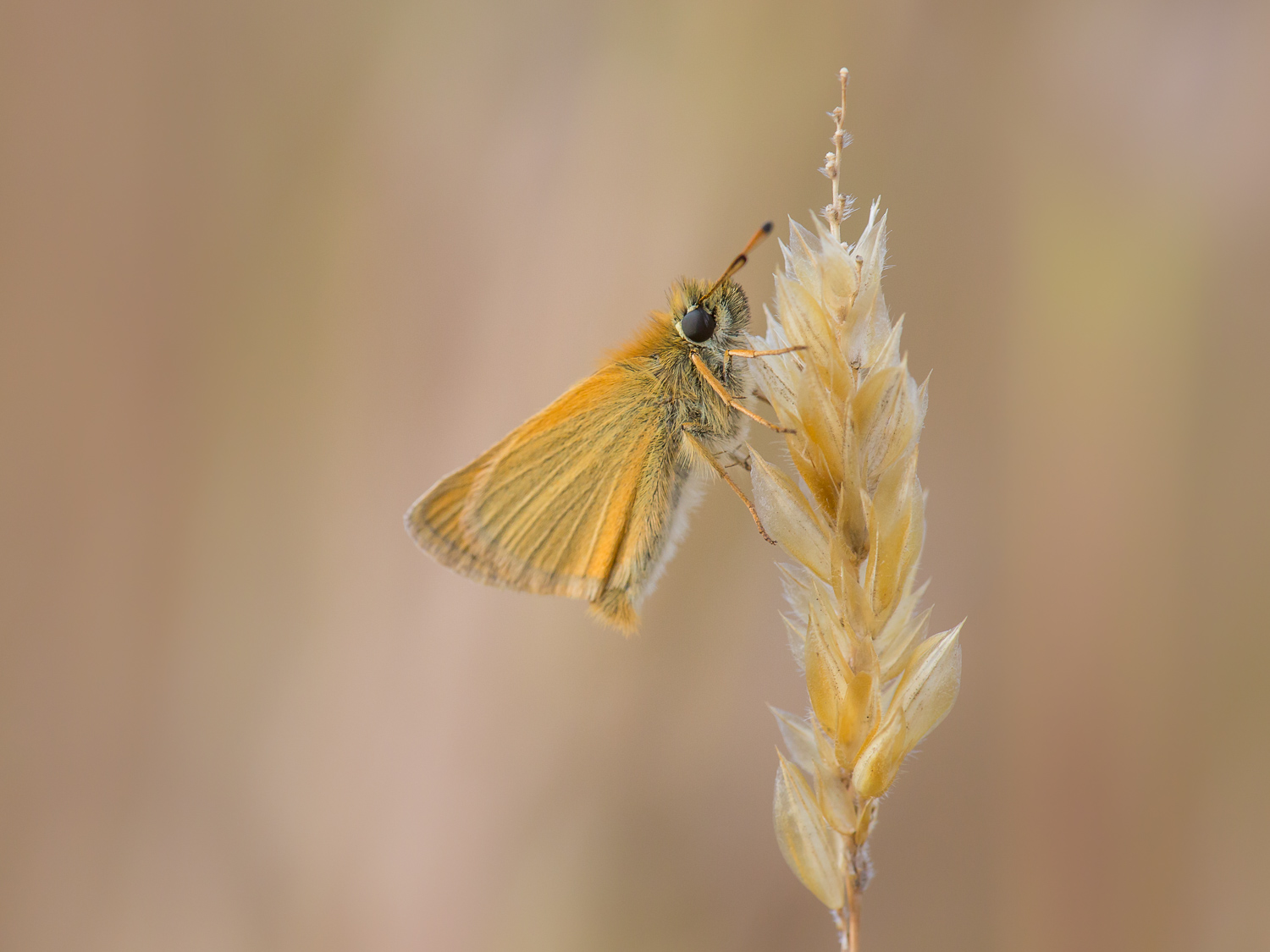 Autumn
British Butterflies
I fell in love with butterflies at an early age, fascinated by their vivid beauty, transience and amazing lifecycle. Now of course they are increasingly vulnerable to threats, with many species in decline and they are often seen as a "canary-like" indicator species warning us of the health of our entire ecosystem. Here is a selection of some of my favourite butterfly images, mostly taken in local nature reserves or my own garden in Norfolk and previously Oxfordshire
European Wolves and Wolverines
This gallery contains images of grey Eurasian wolves. The images are of a wild grey wolf pack that live in no-man's land near Kuikken Kampa, Finland, right on the Russian border. I travelled to Finland in June 2011 to make the most of the long arctic days; even so the light was low, as the wolves almost always came in the small hours when the Finnish twilight was at its darkest.
Although the grey wolves remained distant, it was a breathtaking experience to observe them in the wild, and for me a dream come true. The two wolves I observed were a grey coated male wolf and a paler coated female grey wolf which looked to be nursing. The two grey wolves were almost always together and seemed to be on patrol duty.
Their wolf-pack teamwork was incredibly intelligent and co-ordinated. I witnessed the wolves manoeuvring carefully to distract a large feeding brown bear. One circled round and suddenly attacked and bit the bear from behind, meanwhile while the pale female wolf took advantage of the distraction to grab some food.
Another highlight of the visit was spotting a wolverine emerging through the cottongrass one night. They are one of Europe's rarest mammals, with only around 300 individuals left alive. Wolverines are very secretive so it was a privilege to catch a glimpse of one, albeit ever so briefly. Wolverines are large, low slung, powerful carnivores weighing 50-60lb, about the size of a medium dog. Also known as carcajou or skunk bear, the wolverine is actually a member of the weasel family.
The wolverine we sighted was very twitchy, clearly nervous about the presence of its larger competitors, the grey wolves and brown bears and it didn't hang around in the open long. The dark furred wolverine lolloped into view with quite a sinuous gait towards the lake and paused, sniffing the air and listening to the roaring of adult brown bears in the distance. Then it quickly retreated and vanished into the forest again.
Puffins and Seabirds
These are some of my favourite images of puffins, terns and other seabirds that can be found living on cliffs and Islands all around the British Isles. Many of these images were taken on the Farne Islands off the coast of Northumberland and on Skomer in Wales.
Red Deer Rut
Norfolk Landscape Photography
Norfolk is famous for its uniquely beautiful coast and "big skies" and they are truly atmospheric, but Norfolk's inland countryside also offers a varied range of habitats from lush woodland to open grassland and heath. With such a wealth of scenic spots on my doorstep I am immensely enjoying discovering its secrets with my camera. Here are a few of my favourite landscape photos of Norfolk so far.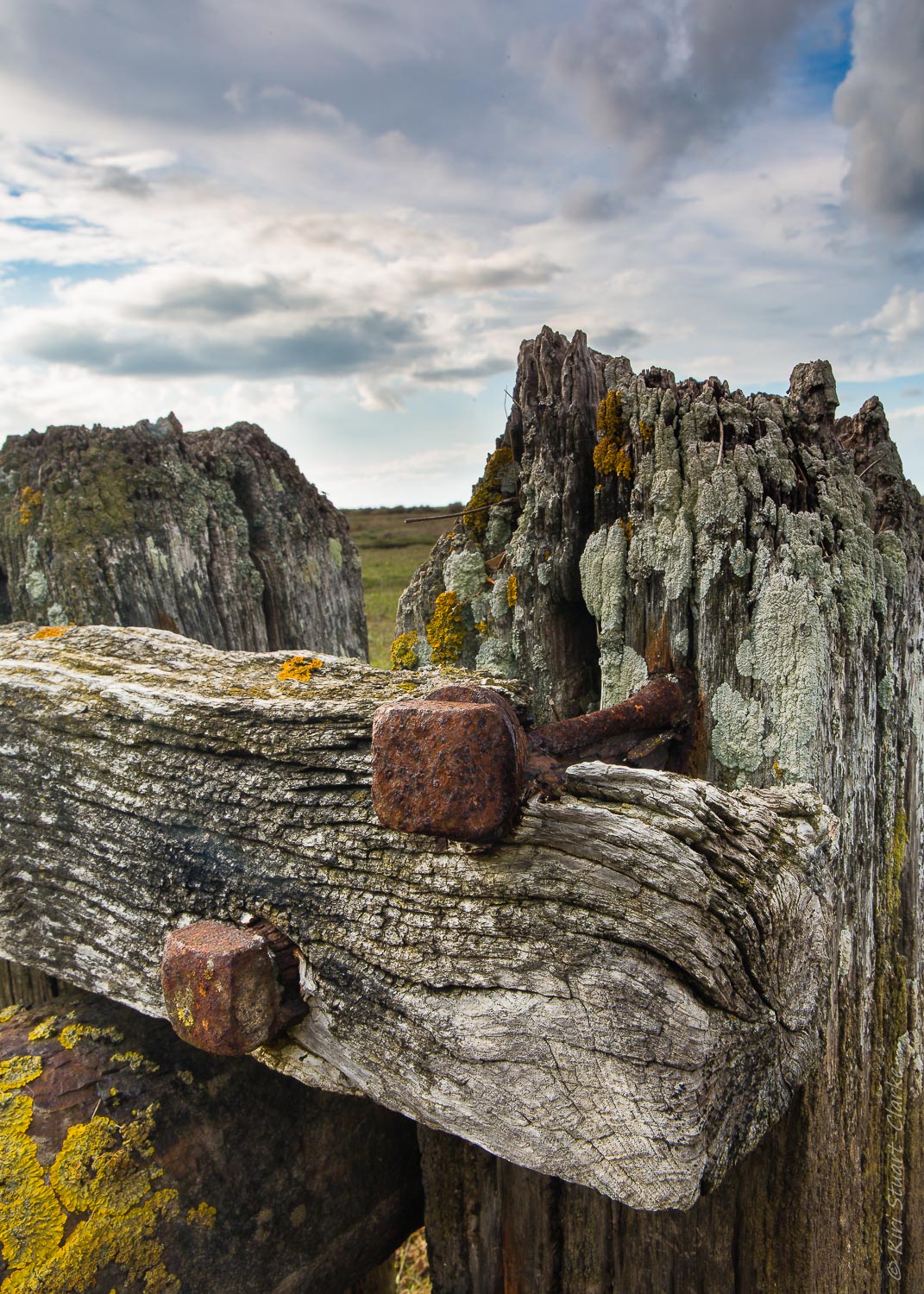 Dragons and Damsels
The Poppies and The Tower
Spring
Whales and Dolphins